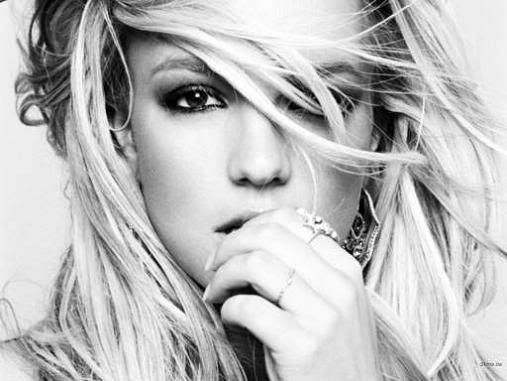 I have a confession to make.
Going against all I believe to be good music, I find myself curiously addicted to the sticky, sweet, overdubbed current single of Britney Spears, "Womanizer." <
click here to listen
>.
Now, I would not call myself a Britney Spears fan, but it's not her fault. When she first appeared on the scene as a pop princess (post "Mickey Mouse Club"), I was a senior in college listening to the post-folk
folkies
like
Ani
DiFranco
, Sarah
McLachlan
and Dar Williams, chock-full of thought-provoking lyrics and girl power. I had moved out of the age of pop years before. To me, Britney's music focused more on synchronized dancing and thumping rhythms rather than actual singing. I didn't mind her
insistent
display of her personal sexual revolution - that's her prerogative (so to speak.) But that's all it seemed to be - there was no substance and that bothered me. I
did
give her a chance by watching
Crossroads
(yep - I did, but because a friend made me do it) and "Toxic" caught my attention. Just for a fleeting moment.
Thanks to non-stop pap coverage, we had the luxury of watching her train fall right off the tracks...down a steep embankment...plunging headfirst into a ravine. My heart goes out to the girl. With the controlling efforts of her father, the train has been pulled up and placed upright, although still mud-covered and dented. I didn't watch her special on MTV this week, but saw clips and she still seems miserable. We think she's doing much better because we don't get to watch her make a fool of herself anymore. For as famous as she is, we have to remember - she's still human.
Today is Britney's 27
th
birthday, and the release of her latest album,
Circus.
I sincerely wish her a happy day and a better year ahead. Her song (and probably her album) will put her back on top, but hopefully she'll be able to enjoy it on her own terms this time.